Teeth Whitening in Tijuana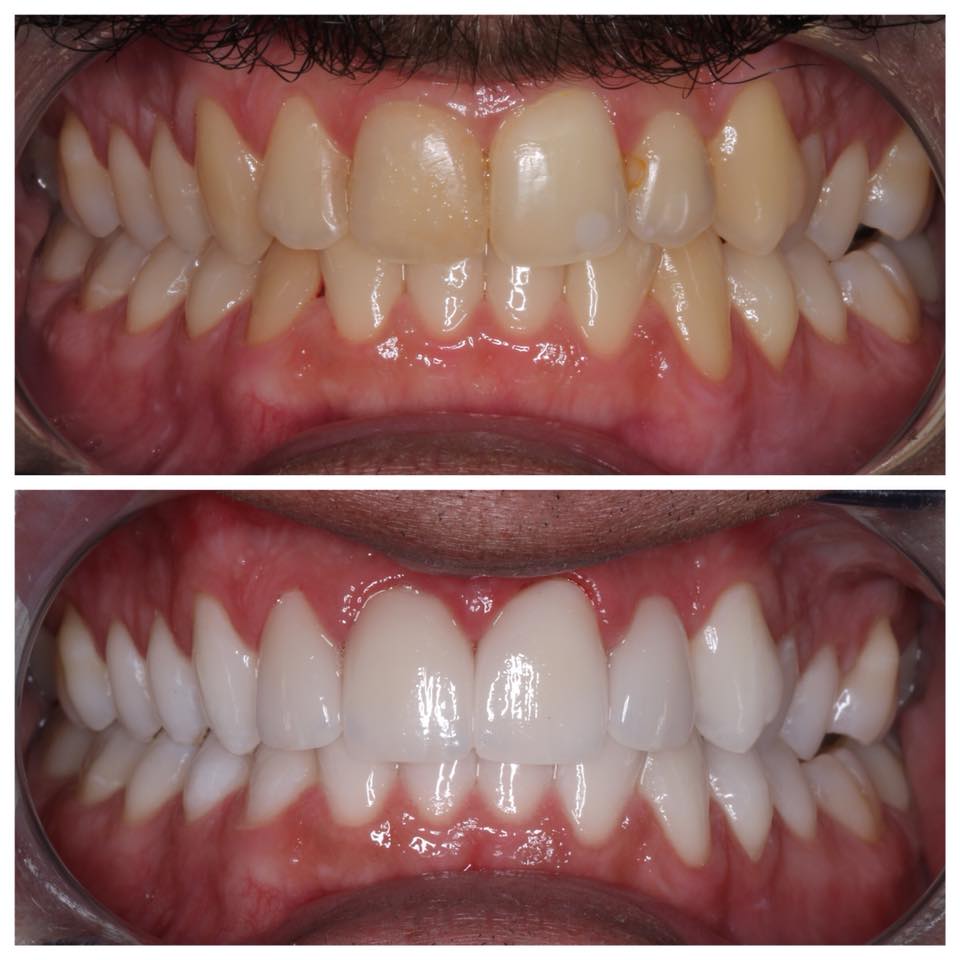 Teeth whitening is a process which involves bleaching your teeth in order to make them look brighter and more attractive. Teeth can become discolored due to a variety of factors including age, genetics and the food and drinks we consume. Teeth whitening can help to reduce these stains and make your teeth look brighter.
Teeth Whitening in Tijuana
At Bartell Dental, we offer professional teeth whitening services in Tijuana, Mexico. Our experienced dentists provide top-of-the-line treatments that are designed to give you a brighter and whiter smile. We use advanced technology and techniques to make sure that your experience is not only safe and comfortable but also effective. We offer a variety of whitening systems including zoom whitening and in-office whitening. We also offer take-home whitening kits for those who want to do their whitening treatments in the comfort of their own home.
Teeth whitening can whiten your teeth up to 8 shades. We use the ZOOM 2 whitening system. To get your teeth max white it is almost impossible to do it with one in-office treatment. In order to reduce patient cost, we recommend combining both the in-office method with the at-home method. ZOOM 2 would serve as a big kick start to your whitening regimen. You would be able to enhance and maintain your newly acheived white color by using the at-home whitening kit.
Why Do Teeth Become Discolored?
Teeth can become discolored due to a variety of factors. Age plays an important role as teeth naturally start to yellow over time. Genetics and lifestyle habits such as smoking, drinking coffee or wine can also contribute to teeth staining. Additionally, certain antibiotics and even childhood illness can cause discoloration.
Who May Benefit From Teeth Whitening?
Anyone who is looking for a brighter and whiter smile may benefit from teeth whitening. It can help to reduce stains caused by the factors mentioned above as well as make your teeth look more attractive.
What is Zoom Whitening?
Zoom teeth whitening is one of the most popular cosmetic dental procedures available today. It's a quick, simple way to achieve brighter, whiter teeth in just one visit to the dentist. And best of all, it's incredibly effective. Zoom uses a special light to accelerate the bleaching process, removing years of stains in just minutes. Plus, the Zoom whitening gel is significantly more powerful than over-the-counter whiteners, so you can expect dramatic results. If you're looking for a quick and easy way to boost your confidence and brighten your smile, Zoom teeth whitening is the perfect solution.
What is The Difference Between In-Office and At-Home Whitening Kits?
In-office whitening is a great way to get fast, safe and effective results. It's done in the dentist's office, so you can trust that you're getting professional care. Plus, your dentist can customize the treatment to meet your individual needs. At-home whitening kits are also available if you prefer to do it yourself. These kits come with custom-fitted trays and professional-grade whitening gel that's safe to use. They're a great option for those who don't have the time or budget for in-office whitening.
Zoom 2 Whitening In-Office Treatment
At-Home Whitening Kit with mouthguards
ALL PATIENTS MUST READ & SIGN A PATIENT CONSENT FORM FOR WHITENING.
A protective barrier is placed around the gumline to prevent the gums from whitening. Once this protective barrier is placed, the next step is to place the whitening gel on the teeth. It is left on the teeth for about an hour. The ZOOM 2 whitening lamp is placed on the teeth in order to activate the whitening gel and produce the whitening effect.
After about 1 hour, the whitening gel is removed and the newly achieved results are discovered. The patient is instructed not to eat or drink colored food or liquids for the next 24hrs. as the whitening effect will continue during that time.