Bartell Tijuana Dental Services
We offer a few different types of bridges. If you are interested in a bridge WITHOUT grey metal we offer the Zirconia bridge. The rest of the bridges we offer are Porcelain Fused to Metal Bridges and Gold Bridges.
1) ALL PATIENTS MUST READ & SIGN A PATIENT CONSENT FORM FOR BRIDGES.
2) The healthy teeth that will hold the bridge are called "anchors," they represent the pictured teeth on the left with flashing blue dots. They are numbed with local anesthetic. Prior to the injection a small amount of cherry flavored topical is placed in order to prevent or reduce the pain associated with a dental numbing shot. Bartell Dental will always try to deliver a pain-less shot to ease our patients because we care about you.
3) The healthy teeth that will hold the bridge, also called anchor teeth, are "bridge prepped." This means that the natural teeth are slightly grinded with a dental bur and handpiece. The flashing blue dots on all the pictures of this webpage represent the anchor teeth that need to be filed down to hold a bridge. The illustration on the left and below shows how the teeth that hold the bridge need to be filed down.
4) A dental impression is made and filled with liquid stone. Once it hardens, the dental lab can fabricate the bridge. Turnaround time can be as fast as 24hrs.
5) The bridge is cemented in the patient's mouth with the best dental cement available: 3M ESPE RELY X UNICEM APLICAP. This cement has an extremely high success rate and is also very expensive but well worth it for our caring patients.
TURNAROUND TIME: 7 DAYS. Can't wait 7 days for your procedure? NO PROBLEM, we offer EXPEDITED services at additional cost: call, text or email for pricing details.
Porcelain BASE METAL Bridge
Porcelain NOBLE METAL Bridge (15% GOLD)
Porcelain HIGH NOBLE METAL Bridge (88.4% GOLD)
Important Information Regarding The Procedure
THIS PROCEDURE REQUIRE 2 APPOINTMENTS
1st appointment:
The dentist in Tijuana will make a bridge preparation, impressions and temporary bridge placement
At least 50% of the price of the bridge must be paid in the 1st appointment
2nd appointment:
Permanent bridge cementation
Remaining balance of the bridge must be paid in the 2nd appointment
(THE PERMANENT BRIDGE SHOULD BE PLACED NO LATER THAT 14 DAYS, IF PATIENT FAILS TO HAVE BRIDGE PLACED WITHIN 14 DAYS, THEY RUN THE RISK OF BRIDGE NOT FITTING PROPERLY. THIS WOULD RESULT IN HAVING TO DO THE WORK ALL OVER AGAIN, AT AN ADDITIONAL COST TO THE PATIENT )
2) THE PRICE OF THIS PROCEDURE INCLUDES THE FOLLOWING:
X-Rays
Anesthesia
Bridge build-up (decay removal and reconstruction)
Bridge prep work (drilling)
Impressions
Temporary bridge
Permanent bridge cementation
Candidates for Bridge Work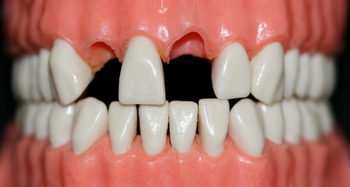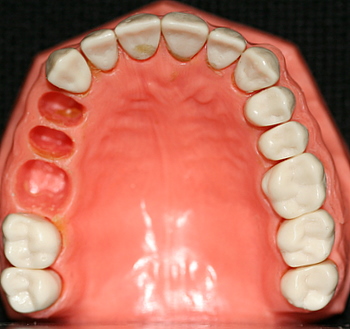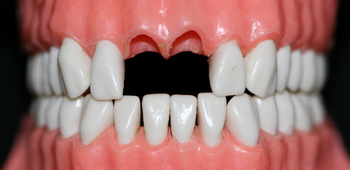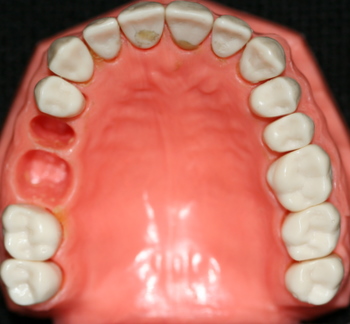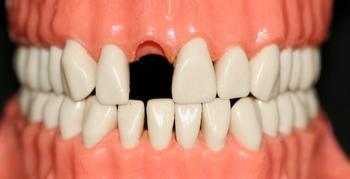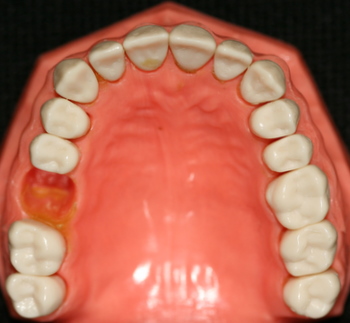 Call: (619) 655-0273
1129 Revolucion Ave.
between 5th & 6th St
Working Hours
Monday-Saturday 8am-4pm.
Free Consultation
Call or email any time for a free consultation and estimate.