Bartell Tijuana Dental Services
Porcelain Veneers in Tijuana
Porcelain veneers, also known as porcelain laminates, are very thin shells of dental porcelain that are bonded to the outer portion of teeth visibly associated with your smile. Porcelain veneers will make a dramatic cosmetic improvement on teeth that are stained, crooked, chipped or worn out. It is one of the most popular procedures done in modern cosmetic dentistry that will turn your smile into movie star caliber instantly.
Any tooth that is to receive a porcelain veneer is slightly drilled on in order to allow for the thickness of the veneer. Only about 1/2 mm is removed from the outer layer of the tooth, making this one of the most conservative dental procedures available. After this an impression is taken from your teeth and the mold is sent to the laboratory for the fabrication of the veneers.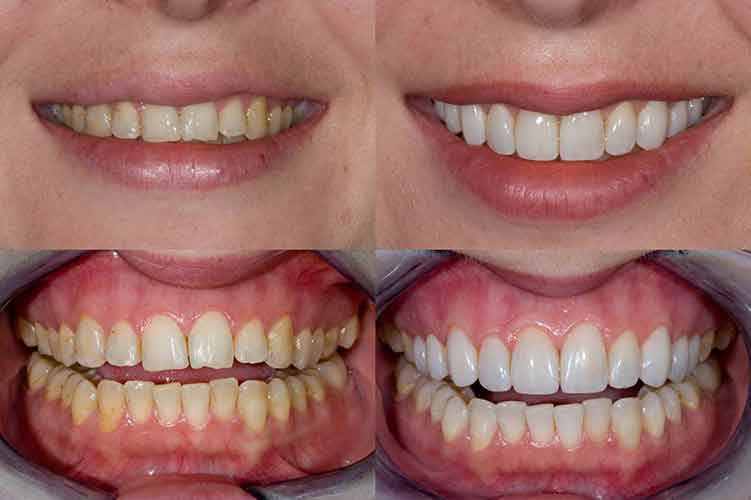 Porcelain veneers have a cost of $450 dlls. per veneer and requires two dental visits. Not all teeth are candidates for porcelain veneers. Teeth with crowns already on them, teeth with root canals, or back teeth are not eligible for porcelain veneers. Usually the front six teeth upper and lower are designated for veneers, because they are closely visible. Sometimes it is possible to put veneers on middle teeth when the smile is broad enough. Call: (619) 655-0273
1129 Revolucion Ave.
between 5th & 6th St
Working Hours
Monday-Saturday 8am-4pm.
Free Consultation
Call or email any time for a free consultation and estimate.