Root Canals in Tijuana
Tijuana Root Canals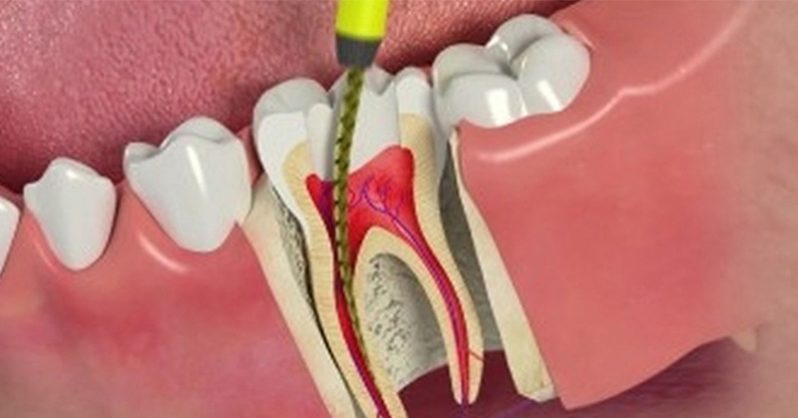 A root canal is when the nerves of a tooth are removed by a professional root canal tijuana dentist to prevent or eliminate pain associated with hot, cold and pressure elements. Whenever ANY tooth receives a root canal, it will also need a post & crown
1) ALL PATIENTS MUST READ & SIGN A PATIENT CONSENT FORM FOR ROOT CANALS.
2) The tooth that is to receive a root canal is numbed with local anesthetic. Prior to the injection a small amount of cherry flavored topical is placed in order to prevent or reduce the pain associated with a dental numbing shot. Bartell Dental will always try to deliver a pain-less shot to ease our patients because we care about you.
3) The illustration immediately to the left shows a molar in need of a root canal. In this particular case the cavity has penetrated the enamel, dentin and ultimately the nerves of the molar causing an abscess of infection.
4) The first step is to remove the decay (cavity) using a dental handpiece in order to have a clean tooth to work on.
5) The second step is to remove the
infected nerve by using root canal
files. There are about 8 different files
that are used ranging from thinnest to
thickest. These files clean the inner
walls of the root of the tooth.
6) The third step is to seal the roots of the tooth with a root canal sealant called "gutta-percha." A temporary filling is placed on the tooth. The root canal is finalized.
TURNAROUND TIME: 7 DAYS. Can't wait 7 days for your procedure? NO PROBLEM, we offer EXPEDITED services at additional cost.
Call/Text/WhatsApp:
(619)655-0273
email:
Dr. Alexander Bartell & Specialists are here to help in any way we possibly can.
Root Canal (front, middle or back tooth – includes post & buildup)
Crown (choose a crown and add to above price)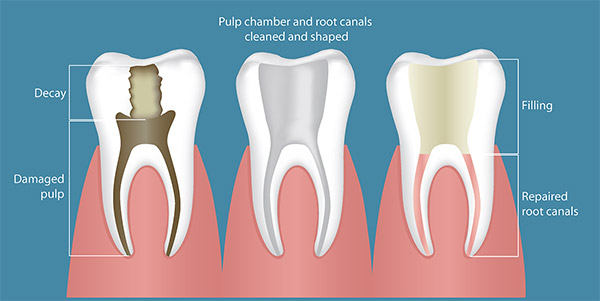 Call: (619) 655-0273
Avenida Revolucion #1129 Suite 201 Tijuana, Baja California 22000
Working Hours
Monday-Saturday 8am-4pm.
Free Consultation
Call or email any time for a free consultation and estimate.