Bartell Tijuana Dental Services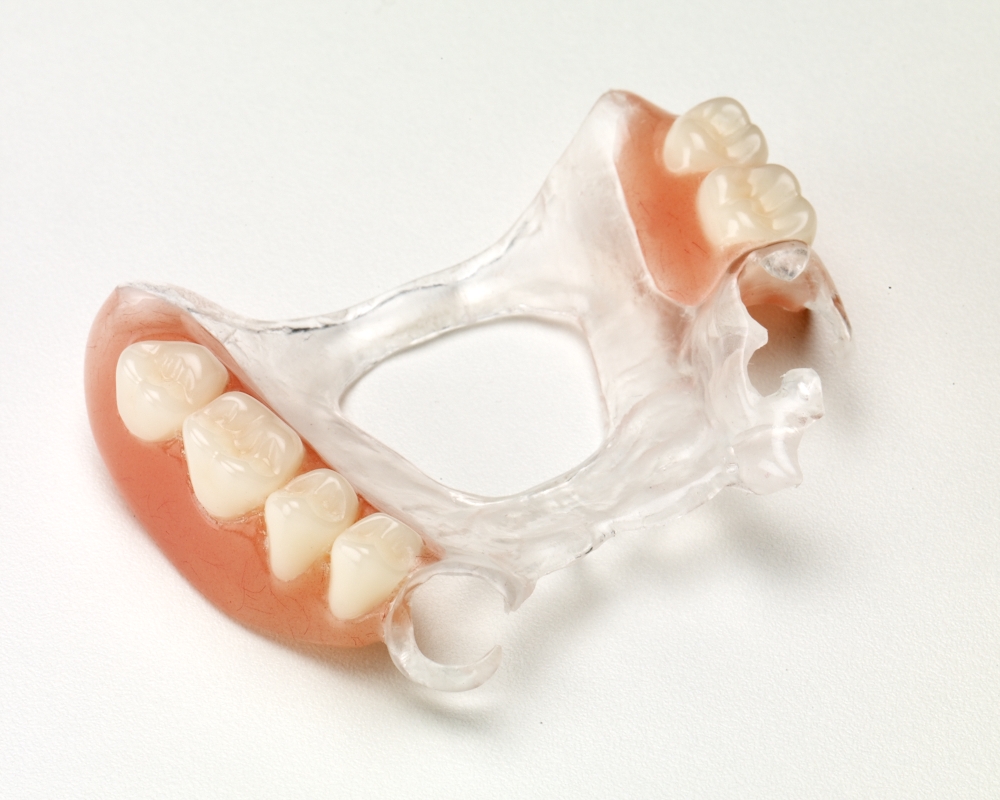 If you have only a few teeth missing from an arch, a partial denture is more applicable.
Dentures are made as a removable set, or they are supportable by implants. Either appliance will help you restore missing tooth functionality. The main difference between implanted dentures and traditional dentures, is that implanted dentures are much more stable.
There are 3 Types of Partial Dentures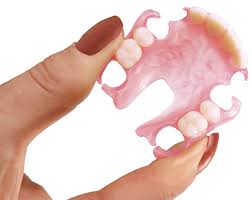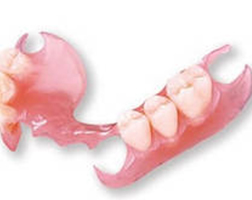 MEGAFLEX FLEXIBLE PLASTIC PARTIAL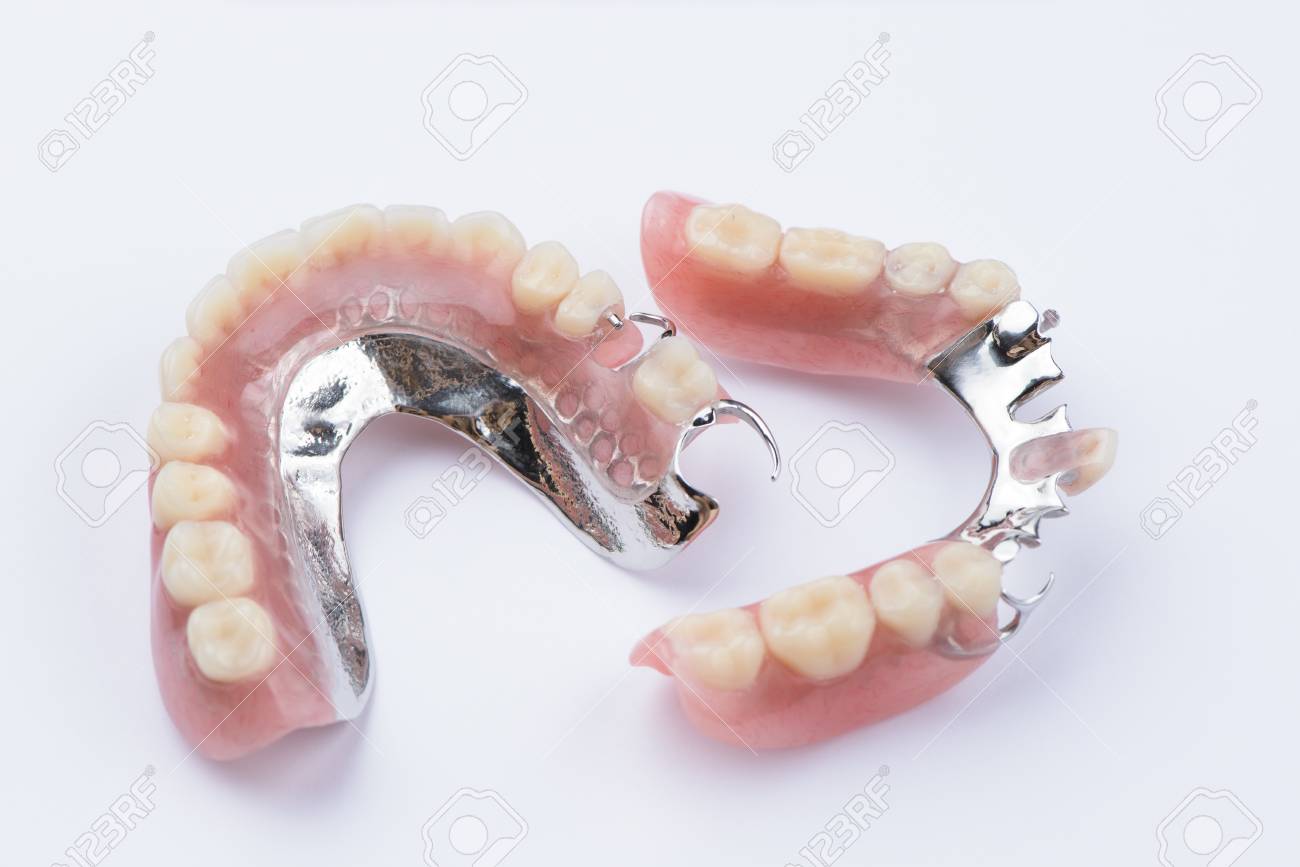 Megaflex Flexible Plastic Partial
ALL PATIENTS MUST READ & SIGN A PATIENT CONSENT FORM FOR PARTIALS.
Impressions, also known as molds, are taken of your mouth. Liquid stone is placed into the molds. When the stone hardens, we will get an impression of the patient's mouth. It takes about 30 minutes for the liquid stone to harden. From these hardened molds, our lab technician fabricates what are called denture occlusal rims. The denture occlusal rims will register the exact distance between your upper and lower jaw. This is an essential measurement in order for PARTIALS to look esthetically right. All these procedures require the patient to be seen TWICE on the first visit with about one hour in between to allow ample time for the liquid stone to dry and the fabrication of the occlusal rims.
The impression of the patient's mouth is filled with yellow liquid stone (yellow mold in top picture). Once the stone hardens, an occlusal rim made of pink wax is formed (pink structure in top picture).
The objective of the occlusal rims is to measure the distance between the upper and lower jaw.
The final step is to place the PARTIALS inside the patient's mouth. As stated earlier, RIGID ACRYLIC PARTIALS can be made SAME-DAY, MEGAFLEX FLEXIBLE PLASTIC PARTIALS require 2 DAYS, and METAL ACRYLIC PARTIALS require 4 DAYS. Call: (619) 655-0273
1129 Revolucion Ave.
between 5th & 6th St
Working Hours
Monday-Saturday 8am-4pm.
Free Consultation
Call or email any time for a free consultation and estimate.